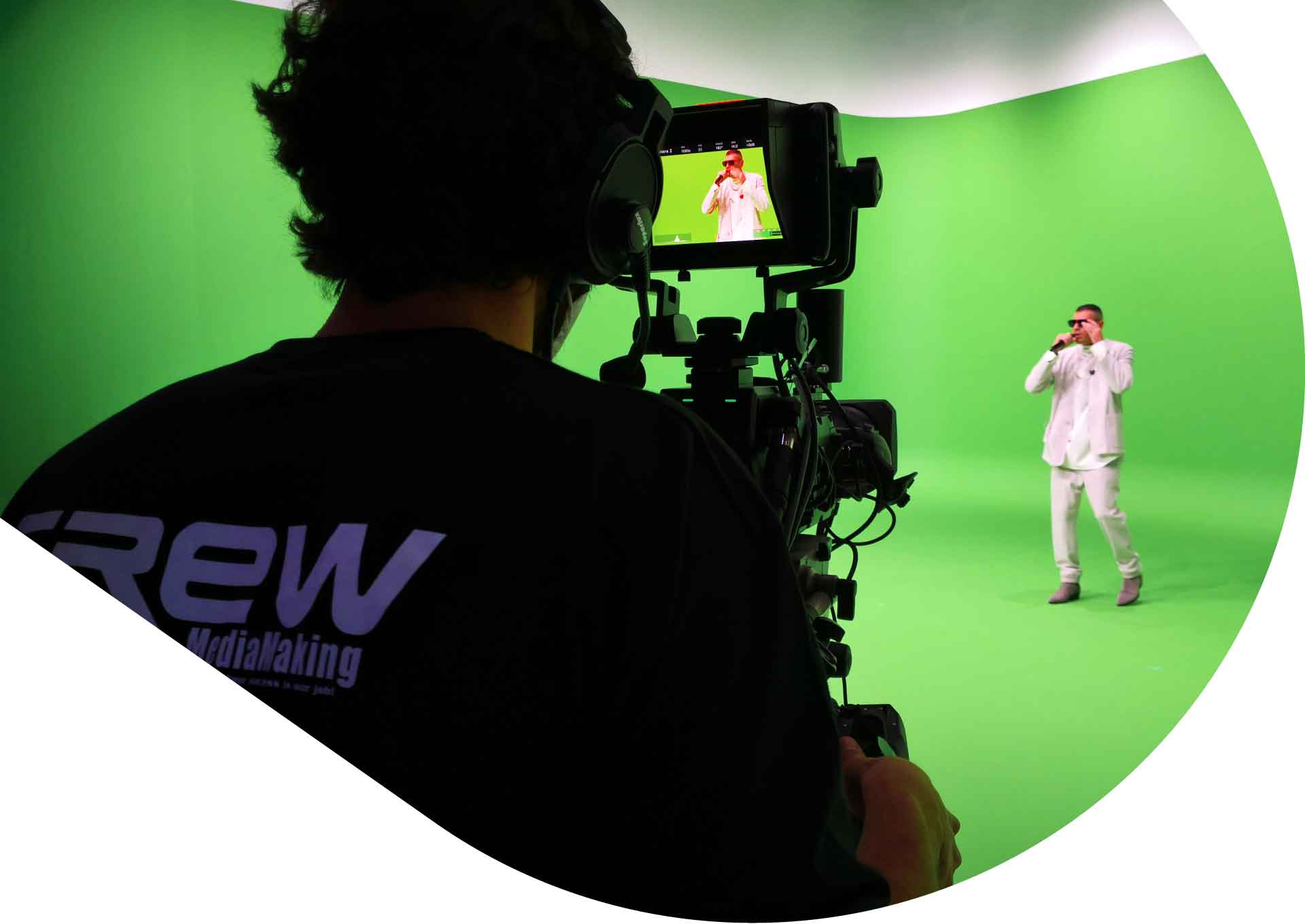 Video productions, fashion shows, video clips and backstages
The use of audiovisual language has become fundamental to communication, and in order to stand out you need to be able to capture attention in a few moments. That's why our team of specialists manages the entire content creation process, from concept to finalisation.
We know how powerful the audiovisual medium is. That is why we have been offering our skills in this sector for years for the creation of various types of products: feature films, short films, TV series, television productions, commercials, promos and corporate videos, concert and theatre productions, shows and fashion shows, backstage. The service offered by our video department is complete in terms of technology and experience: the planning phase, a fundamental element of a well-structured work, is expressed through storyboard and direction and then takes concrete form in a careful choice of locations and participants through the organisation of casting. The executive phase, on the other hand, requires the availability of the appropriate means and execution skills: MediaMaking has all the latest and highest quality equipment in insource mode to shoot videos.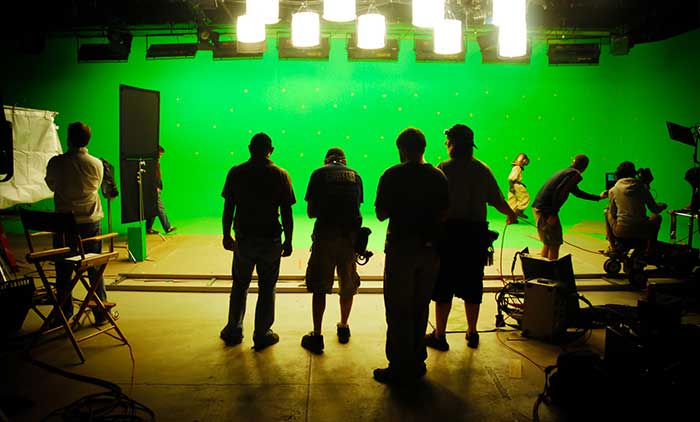 Tipologie di video che produciamo
Business and corporate video
Video courses and lessons
Medical and surgical interventions
TV series and television productions
Shooting concerts / shows
We provide our team for the production of short films, feature films, TV series, TV productions, content for social networks, webseries or video clips. The experience gained over the years has led us to understand the different production dynamics linked to the means of disseminating content and the expectations associated with them. We collaborate with authors and copywriters who will be able to find the right creative idea and develop it, from concept to script, while our producers will follow the production process in every detail. All our proposals are written and calibrated to satisfy the creative need and the communicative intent of the project, with an eye to the budget and the timeframe.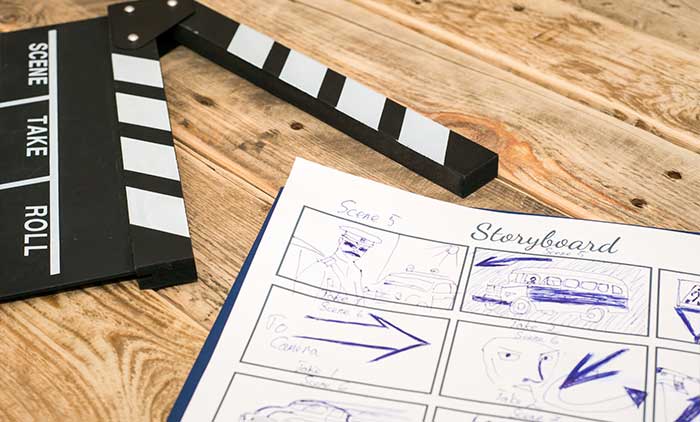 Business and corporate video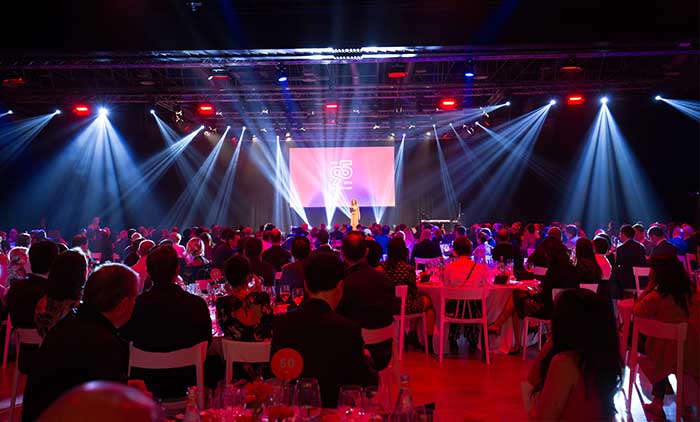 The key to a successful market presence is new and up-to-date video content. For this reason, each of our products is the result of an analysis of current trends and customer needs. We shoot and edit engaging videos centred on brand identity. They can tell the story of the corporate image or be reportages of an event, trade fair or conference, or be more technical, such as video guides to effectively explain how a product or service works. We produce commercials and webspots for companies in complete autonomy, thanks to our network of professionals and freelancers: directors, cinematographers and operators with whom we have a relationship of trust. Finally, in addition to a crew of experts, we can boast equipment that guarantees the highest quality, including 4K and 6K cameras, a fleet of lenses, dollies and cranes, lights and grips, radio microphones and drones.
Video courses and lessons
Poter gestire la formazione a distanza sta diventando sempre più importante, così come la necessità di fornire dei contenuti ben strutturati, chiari e di qualità. I video sono diventati fondamentali anche per la formazione: interviste, corsi, tutorial, motion graphics possono venire in soccorso di chi vuole produrre contenuti altamente didattici ma anche freschi e gradevoli da guardare. Possono essere usati su piattaforme per l'e-learning, per arricchire i propri canali social oppure per la comunicazione aziendale interna.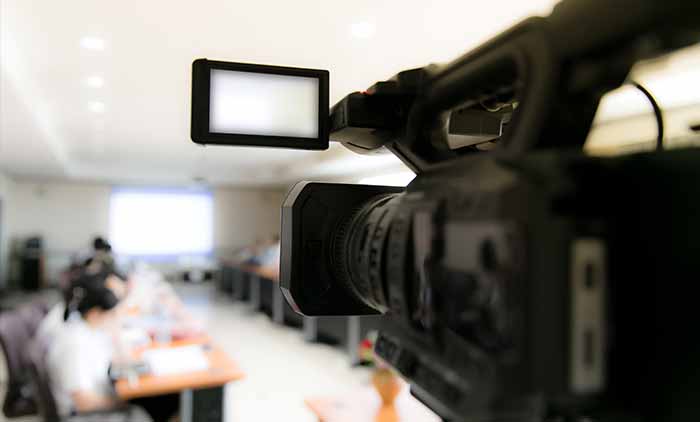 Medical video productions
MediaMaking offers a medical and surgical filming service in the operating theatre. Filming is carried out in compliance with hospital regulations, doctors and patients, using the best technology available. Filming a surgical operation allows the results and procedures to be shared in a simple and practical way, bridging the gap between the various centres of excellence in medical research. It also increases the capacity for sharing, eliminating the space constraints of an operating theatre that could not accommodate a large number of students and researchers. Video recording of a risky operation is also the best documentary evidence that the operation was carried out correctly. This possibility protects operators and healthcare companies from serious legal consequences and compensation, as they can prove, at any level of justice, that the surgery was carried out correctly. It is also possible to request the editing of the video and the possible insertion of commentary voices and music.
Whatever your sound, MediaMaking brings it into focus, creating visual impressions that speak about you, that amplify your musical message, that help your live activity and the diffusion of your music, that leave a trace in the hearts of your fans. MediaMaking is at your disposal with all its creativity, professionalism and cutting-edge technical equipment to help you create a unique and engaging music video, a sound story to be shared globally. Let your music inspire us, we'll help you put it on stage.
Video productions of fashion shows
Our experience in fashion shows allows us to provide an excellent service and to meet all the needs that a catwalk requires, including backstage video, fitting and photo reportage. Our process always involves selecting the most suitable types of video equipment, such as crane with remote head, camera, light and grip, to complete a 360° service with FullHD multi-channel direction and Ultra HD 4K and 8K. We take care of post-production and, on request, we can make a live edit with PGM delivery at the end of the show on SSD and/or HDD. It is possible to integrate the service with the broadcast of the fashion show; our direction manages up to 20 cameras with real time preview.
Do you want to rely on MediaMaking to make your video?
For more information, quotes and specific requests write us, our experts will answer you as soon as possible.