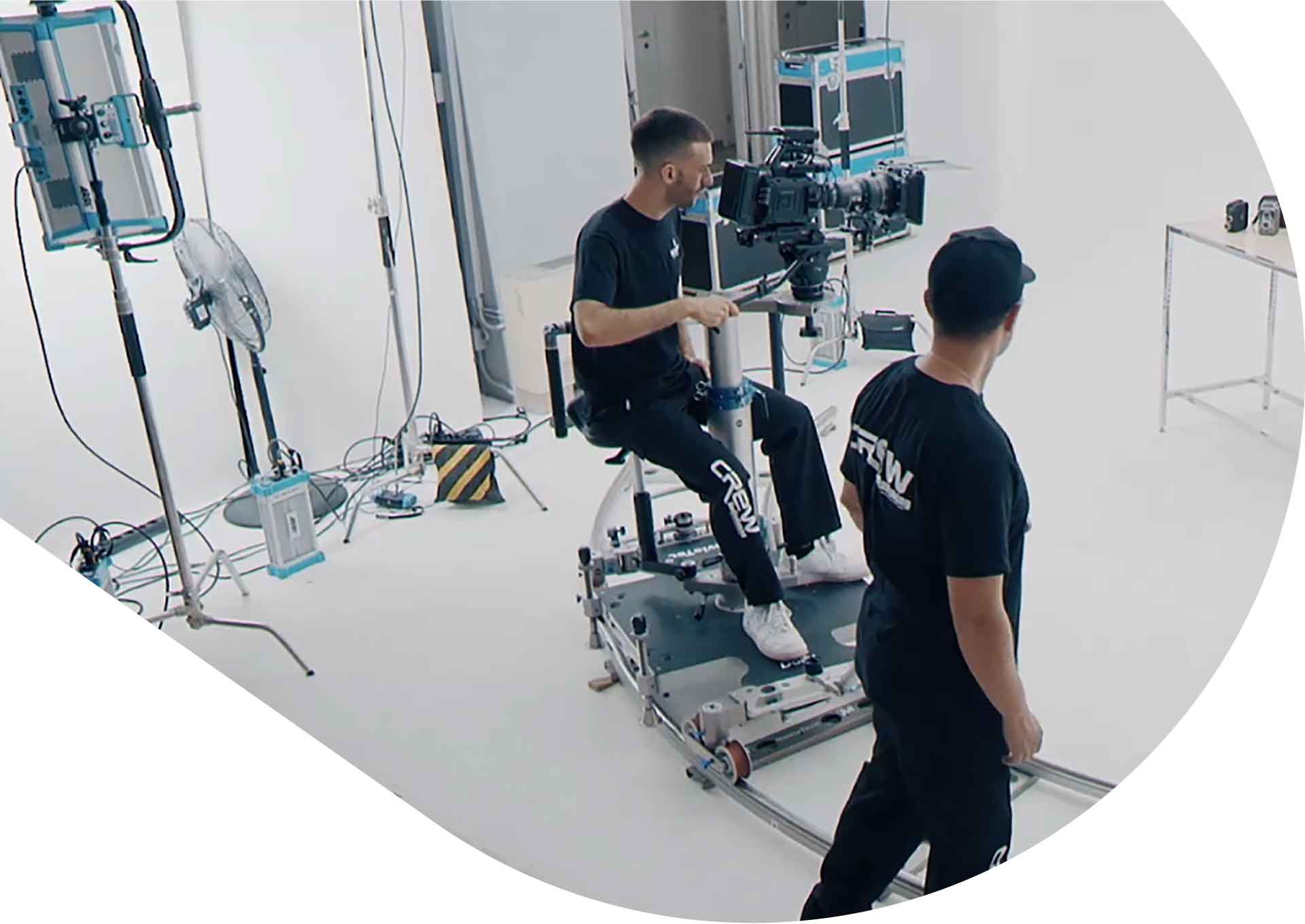 Dolly and Tracks rental with operators and machinists
MediaMaking provides different types of dollies, master tracks and tubular tracks in various lengths and sizes.
The Dolly is a sort of trolley, with the possibility of installing a crane (crane or arm) for shooting in more complex height, on which a camera or a video camera is mounted, indispensable for fluid motion shots. It needs tracks on which to be pulled by one or more machinists and in addition to the weight of the camera it is made to bear even that of an operator. For these reasons, the Dolly is a machine to handle with extreme care, and MediaMaking makes available not only different types of Dolly and their tracks to its customers, but also operators and machinists that they know how to handle it perfectly, guaranteeing an optimal result for your video shootings. The Dolly is also compatible with different types of Crane, which can also be rented from MediaMaking, for any more complex top shots.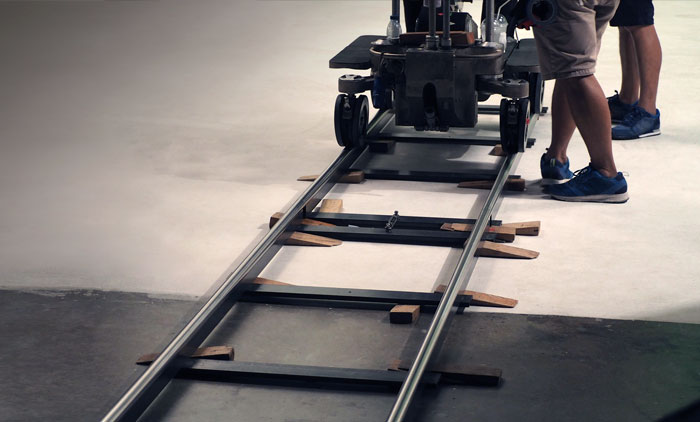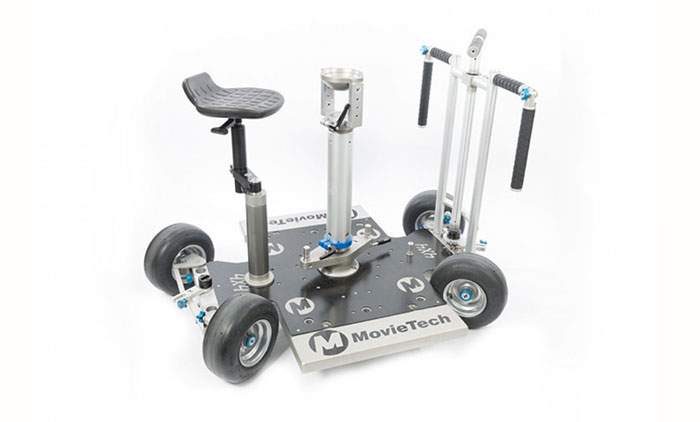 We have several types of dolly available for rental, including MovieTech 4×4. This one features many innovations. For example, by simply lifting the push bar, the operator can switch between 2 and 4 wheel steering. A stable stainless steel steering system guarantees a long service life and reliable control. Another product highlight is its ease of setting up the different seat positions and accessories. With the Dolly 4×4, you can change from pneumatic wheels to tracks in no time at all and without any additional accessories. We also have master tracks and tubular tracks in different lengths and sizes.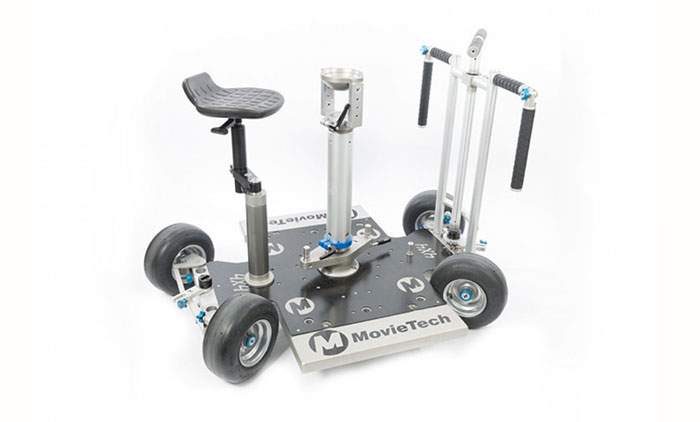 Do you need to rent a dolly with an operator?
For more information or requests, please write to us. Our experts will get back to you as soon as possible.