PRODUCTIONS
Audio and Video Productions – Photo Shoots – Audio, Video and Lights Services – Broadcast and Streaming – Shooting Room Rental – Graphics and Web Design Services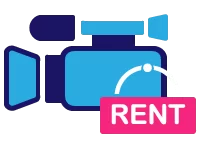 RENTALS
Audio, Video and Lights Equipment Rental: 4K and 6K TV Cameras and Photo Cameras, Optics, LED Lights, Microphones, Grips and Mounts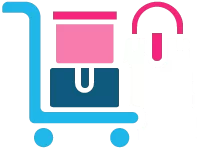 SALES AND DISTRIBUTION
Sale and distribution of audio, video and lighting equipment belonging to the best brands via our online store
MediaMaking is a company that operates in the multimedia industry. Currently we offer six types of services: video production, audio/video/lighting service, web design and graphic design, photo shootings, audio production and rental of audio-visual equipment.
We always aim to expand our offer and respond to our clients' most demanding requests. Our expertise and competencies in this sector allow us to offer a complete range of services which aims to satisfy any request or requirement in the area of audio video productions, live events or general advertisement.
For the business audience we offer a range of services aimed at helping companies get closer to their own clients, while leveraging our know-how in the ever changing and dynamic nature of communications.
We also develop corporate advertisement campaigns and help create the corporate identity that companies wish to achieve (ranging from the creation of their websites to the graphic presentation of their catalogues and brochures), watching out for their correct integration through the realisation of films and other audio-visual content.
We monitor closely the trends in the communications market all the while analysing the needs of our clients so we can offer them a personalised service that best reflects their business reality. Our service thus represents the perfect equilibrium between in-depth technical knowledge of all communication tools and detailed care of the industry's requirements or the specific niche in which our clients operate.
This is then complemented by the availability of professional equipment and staff who are able to meet our clients' requirements even within extremely critical timelines, while maintaining a focus on the exceptional quality of the end results.
Who has already picked us?
What service do you need?