Video productions, photo shootings, audio video lighting service – Milan
MediaMaking carries out audio and video productions, photo shootings, audio, video and lighting services, hire of posing rooms, graphic and web design.
audio, video, LIGHTING SERVICE
broadcast AND LIVE streaming
audio and video productions
Nowadays audiovisual language has become fundamental for communication. In order to emerge you need to be able to capture audience's attention in a few moments with images of strong impact. That's why MediaMaking's team of specialists manages the entire process of content creation, from concept to finalization. We combine the great availability and quality of our technical equipment with the agility in creating original and "catchy" contents, with the possibility to diversify and serialize them.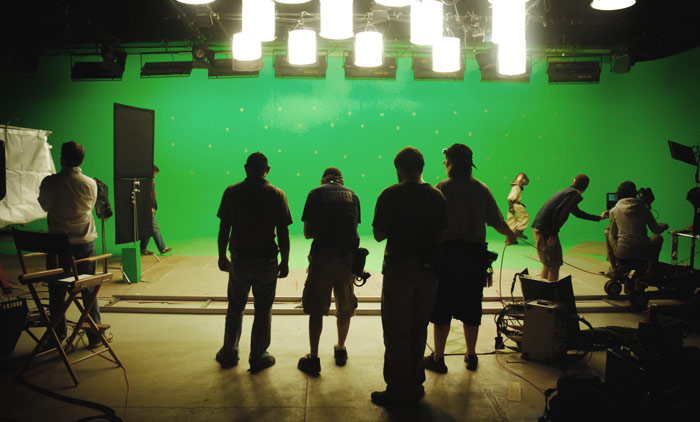 Business and corporate video
Video courses and classes
Medical and surgical interventions
MediaMaking can realize high quality photo shootings for the most varied needs, taking care of the post-production of the photographs taken and optimizing the workflow in order to achieve a clear, clean and impactful final result. Our graphics department can also develop the work by integrating the image into a wider editorial project. Thanks to the technical and artistic knowledge of our staff, we take care of every detail to guarantee a result always in line with the customer's expectations. MediaMaking has a versatile shooting studio, equipped with different types of backdrops, white limbo, green/blue screen and basic equipment to create various photographic services.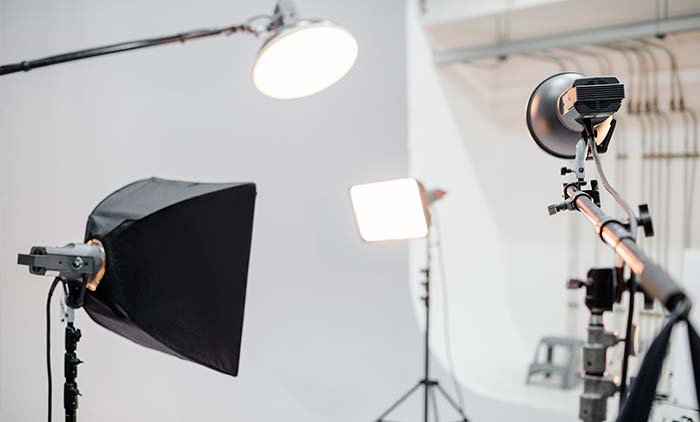 Audio, video and lights service
The live events sector requires more and more creativity, precision and punctuality in their realization: MediaMaking can satisfy the customer's needs, whether it is a corporate meeting or a large conference or convention. We offer customized services based on the client's needs: rental of multi-purpose equipment, 2D and 3D set up design or support for the realization of the event. We start by inspecting the location, and than we work on a taylor-made service based on the client's needs. We provide service equipment for audio, video and lighting, and also for the stage set up. Finally, our professional staff will take care of the management of your event ensuring an optimal success.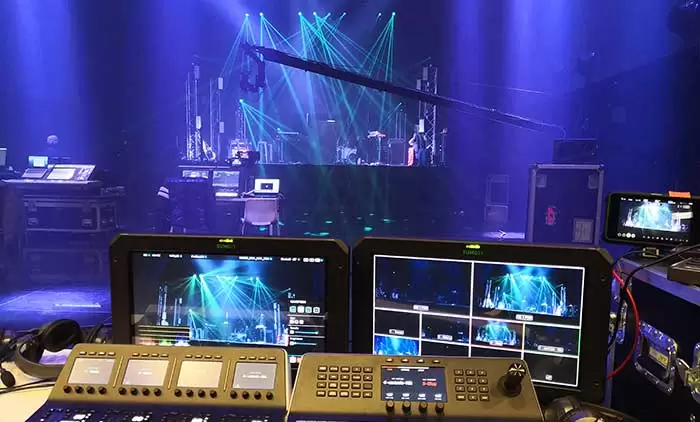 When it is required to provide not only video production but also live coverage, intended for an audience of any size and located all over the world, MediaMaking can provide a complete broadcast service for events in the sectors of entertainment, sports, corporate conventions and much more. In recent years, thanks to the know-how acquired in the video production sector, the company has specialized in broadcasting and is structured to meet every needs. In fact, we can operate directly on the location, organizing logistics for perfect video quality and signal delivery, or alternatively broadcasting directly from our studios.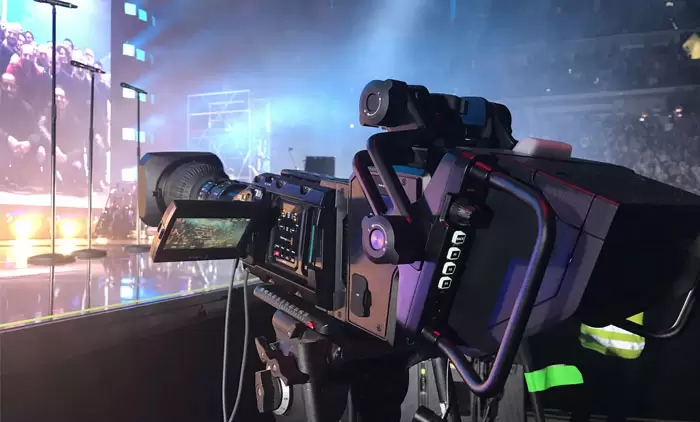 In an increasingly fast and connected world, live streaming becomes essential to allow audience to view events or conferences of various kinds in real time, wherever they are and on any device. Congresses, company presentations, advertising campaigns, fashion shows are just some of the types of events that MediaMaking has dealt with over the years, developing a high level of expertise and reliability. With our service you will have the possibility to create high quality live streaming with a perfect audio and video flow without interruptions.
MediaMaking's shooting studio can comfortably accommodate both the editors and the client, the authors and all the guests who need to attend the editing phase. It is equipped with a large corner limbo, backdrops of different colors and is perfectly equipped for the most varied needs, from video productions to photo shoots. Thanks to the versatility and professionalism of our team, the posing room can be transformed into a custom set according to the specific needs of the client, for photographic and video services, including chroma key set.
MediaMaking offers a complete service of graphic design and advertising, from concept to printing and delivery of the finished material. We create your logo and the coordinated image of your company, as well as various products for printing or the web, such as brochures, flyers, posters or product catalogues.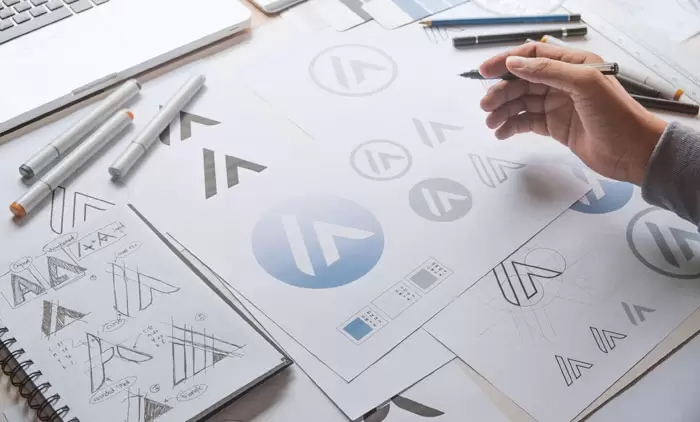 We design and develop various websites, e-commerce and apps, moving from the study of content to the visual part. All our sites are based on a CMS (Content Management System) structure, in order to offer the customer an easy control panel. In addition, we pay particular attention to the creation of SEO optimized websites, in order to make your company appear at the top of the web search results.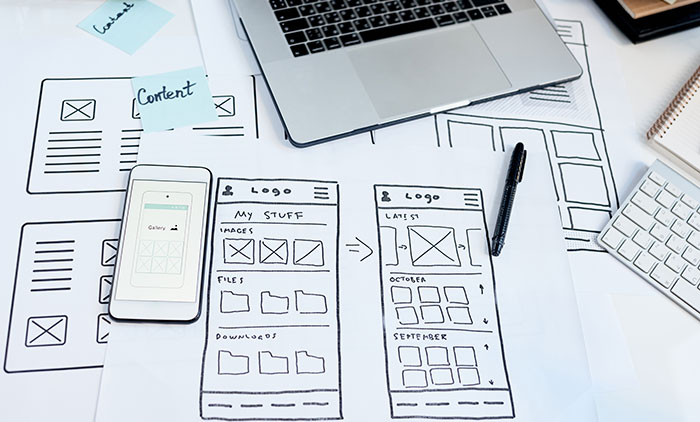 Do you want to rely on MediaMaking for your needs?
For more information or requests, please write to us. Our experts will get back to you as soon as possible.