Sale of modular 4K led walls for retails, shopping centers, hotels
MediaMaking provides multifunctional LED screens for indoor and outdoor installations in shops, businesses, hotels, pharmacies, hospitals and more
The 4K HDR High Resolution Ledwall that MediaMaking provides are LED panels capable of reproducing images and videos at very high resolution with a brightness higher than other traditional devices such as monitors or projectors. These supports, in fact, do not allow the perfect visualization of the projected contents, due to lack of brightness or annoying reflections. The advantage of our Ledwall rental is superlative image quality and brightness: your content, whether images or videos, will be perfectly visible without interference.
We have LED walls available for rental: they are used in concerts, events, trade fairs, conferences and sporting events. For fixed installations we provide LED screens designed for both indoor and outdoor use. Furthermore, we have LED walls with Plug-on systems for retail applications, which find application in hotels, shopping centres, hospitals and public areas.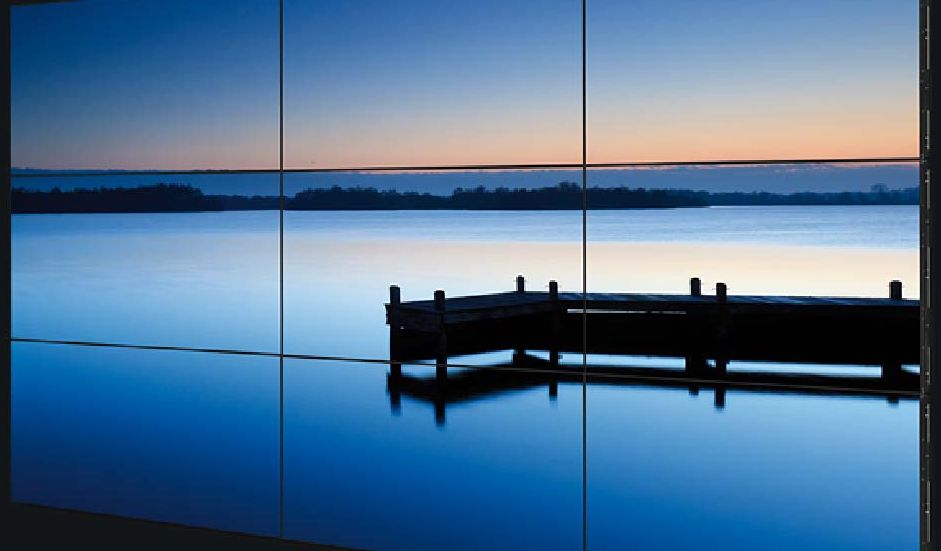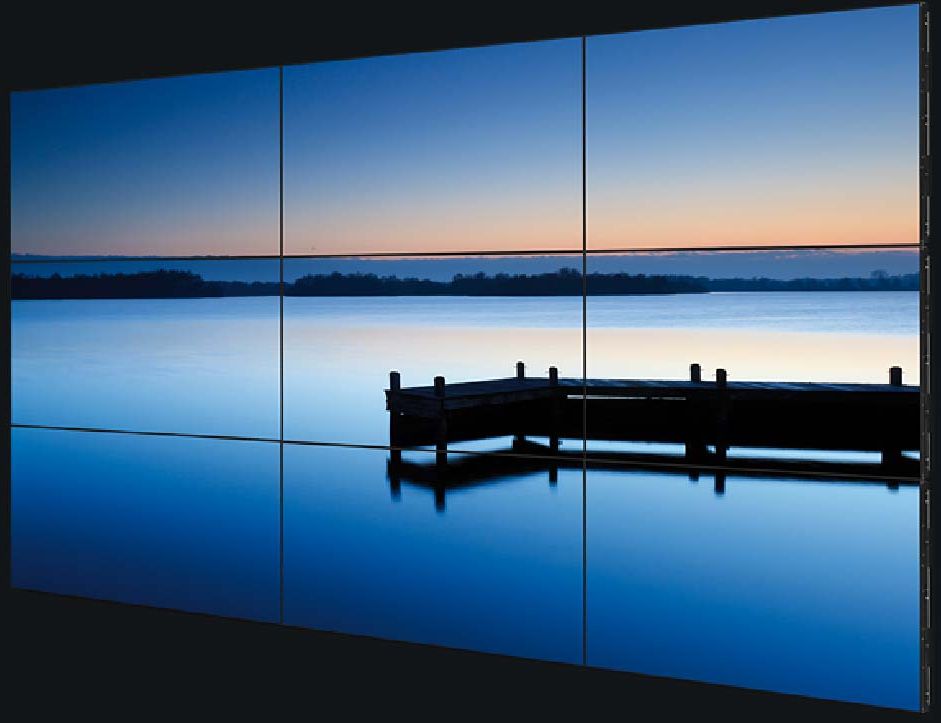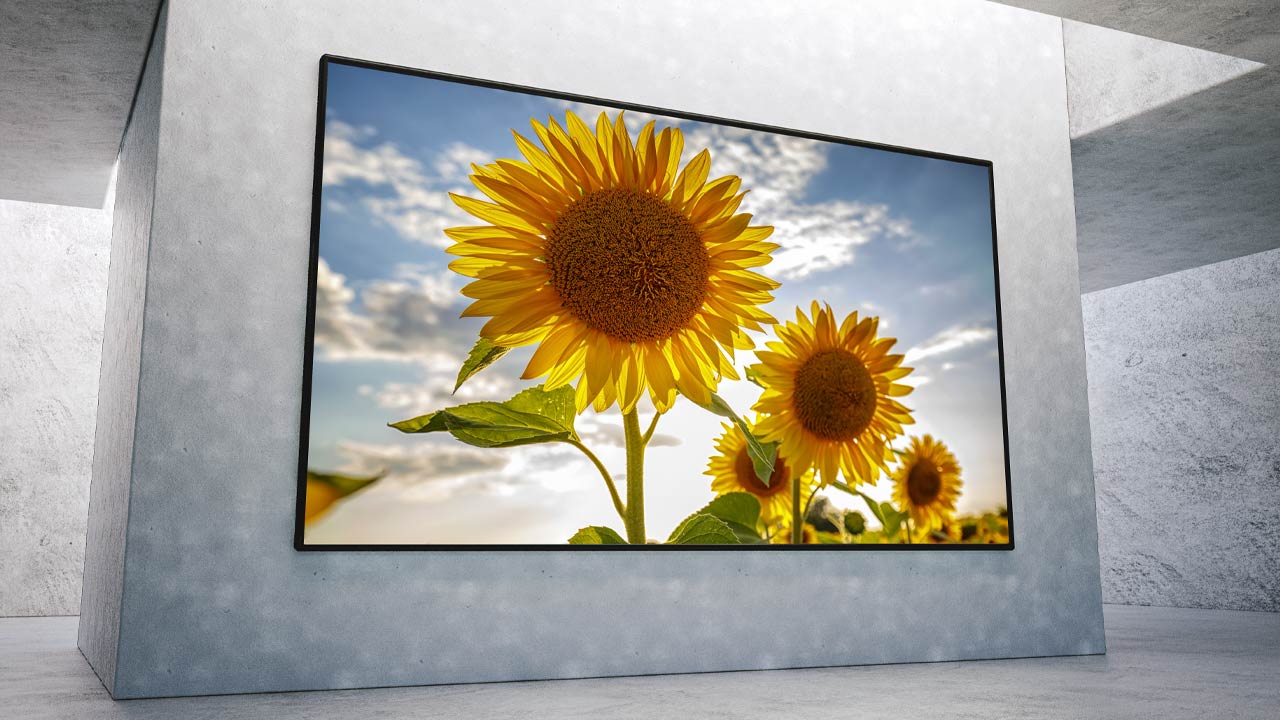 LED wall sales for retail, shops, hospitals, pharmacies and hotels
The best solution for:
✔ Hospitals and pharmacies
✔ Hotels
✔ Conference halls
✔ Multi-functional public areas
The Retail Led Walls that MediaMaking makes available for sale are Plug-on systems that allow cloud management. The assembly of our screens is particularly simple and fast thanks to their modular design: the dimensions and structure are in fact completely customisable according to requirements.
The multimedia content to be displayed, be it images, video or text, is easily managed via the Cloud system from any PC without the need for software installations or other devices. It is also possible to connect the LED wall to business or facility management systems, and show videos that display any content that the merchant needs to make known to the user. With a simple internet connection, LED wall panels can be controlled remotely by managing programming, switching on, off and brightness.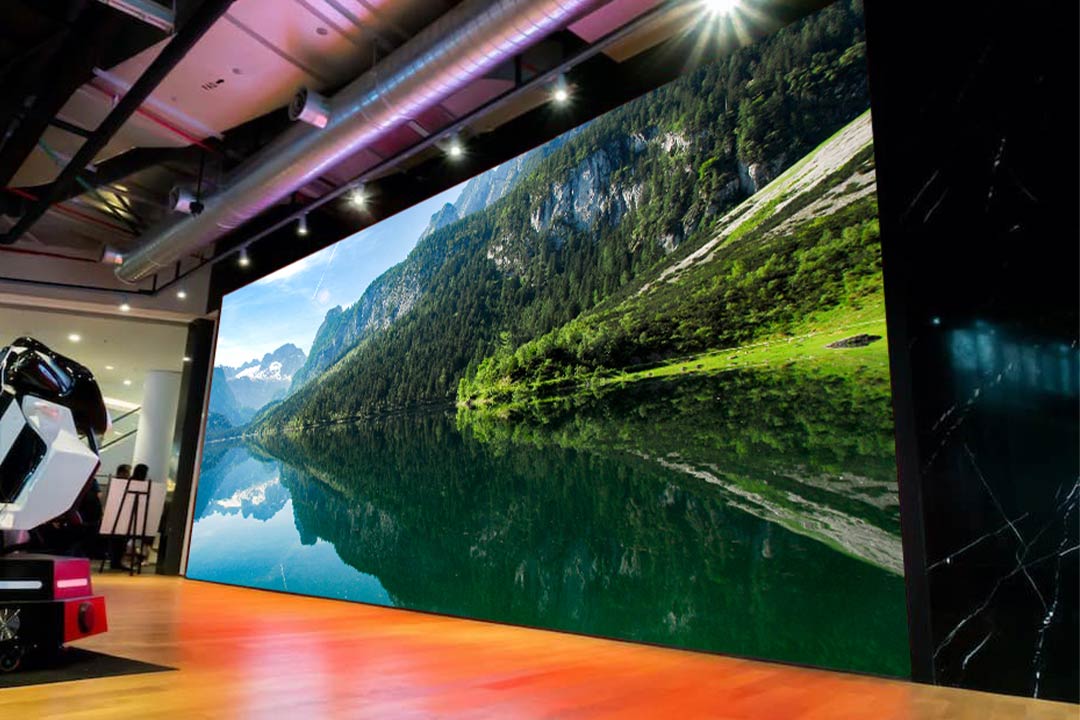 Sale of LED Wall Screens for rental
The best solutions for:
✔ Concerts
✔ Theatres
✔ Conferences and meetings
✔ Multifunctional halls
✔ Exhibitions
Our LED walls are the ideal rental solution for events and trade fairs. They are characterised by high robustness, easy installation and powerful brightness. The structure and architecture of the panels allow the LED wall to be used several times without exaggerated costs for replacement and maintenance. Our models are easily configured and assembled for both indoor and outdoor use, and are suitable for viewing from long distances as well as closer up, thanks to a pixel pitch of 1.95.
The clear and colorful image display performance allows these LED WALLs to be the perfect choice for celebrations, concerts, theatres, discos, night clubs, conference rooms, launch parties, dance parties, multi-purpose rooms and so on. All the best for having fun and enjoying the world around you!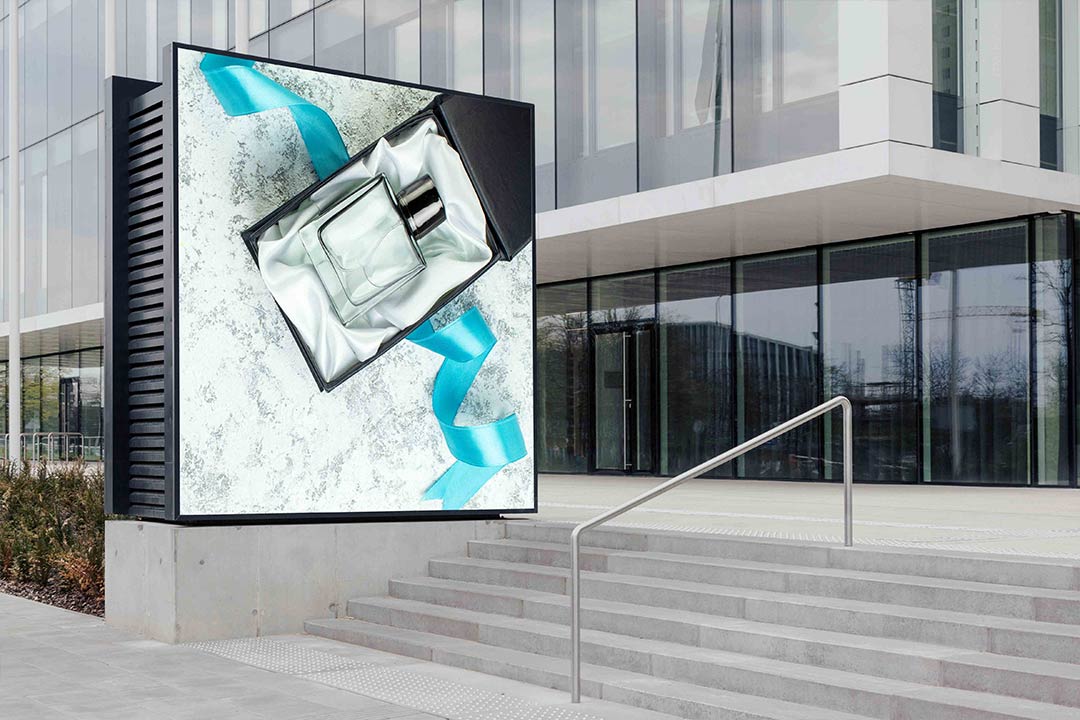 LED wall screens for fixed installations
The best solution for:
✔ Shopping centers
✔ Airports and stations
✔ Banks and offices
✔ Stadiums and sports centers
MediaMaking offers a sales service of LED walls for fixed installations that are perfectly suited for indoor or outdoor applications. Their vivid display performance, system stability and easy maintenance make them the best choice for fixed installations to display images, videos or text.
The LED wall can be fixed directly to a wall, with extreme simplicity, thanks to its modular and compact support structure. Furthermore, it is designed and tested to withstand the weather, making it the ideal solution for outdoor environments. In fact, the LED brightness is automatically managed to ensure maximum visibility at all times and weather conditions, optimising energy consumption.
The total modularity of the system allows us to easily compose screens of any size: major applications are in airports, stations, shopping centers, control centers, exhibition centers, governance, hospitals, banks, stadiums, hotels and offices. There is no better way to communicate a message and achieve great results!
Why choose our LED walls?
Our modular ledwalls are the ideal solution for professionals who want to show their products and/or their services, and can be used in fairs and congresses, but also concerts, advertising events or presentations. The projected images will be in large format and will be perfectly visible, even outdoors and in full sun. In addition, thanks to their modular mounting system and intelligent electronics, modular 4K LED walls allow for almost total customization: the size and shape of the screen are fully adaptable to your needs.
Thanks to the use of state-of-the-art construction materials, our modules are extremely lightweight with considerable transport and installation advantages. In addition, each panel is provided with a high image refresh rate: those who work in the concert and event industry know how important it is to avoid the effect of black bands during professional video footage. With a refresh rate of 3840 Hz, our LED screens guarantee perfect continuity of the projected image.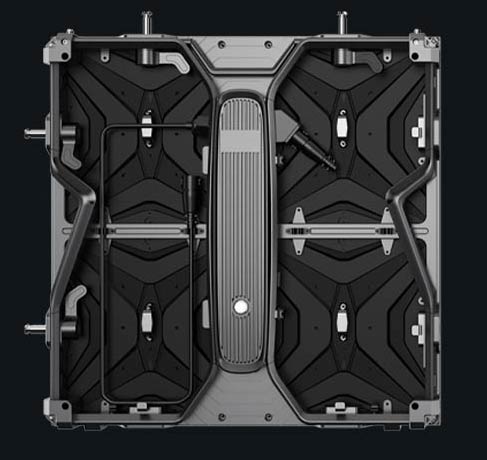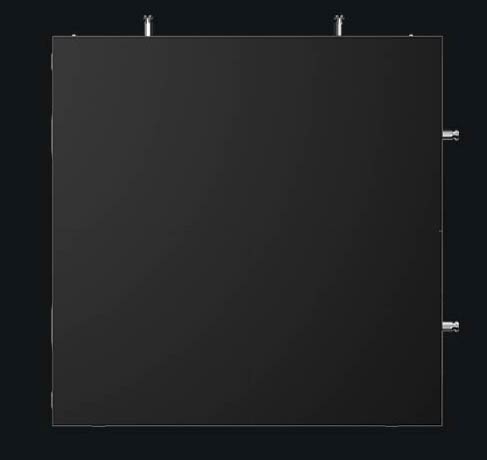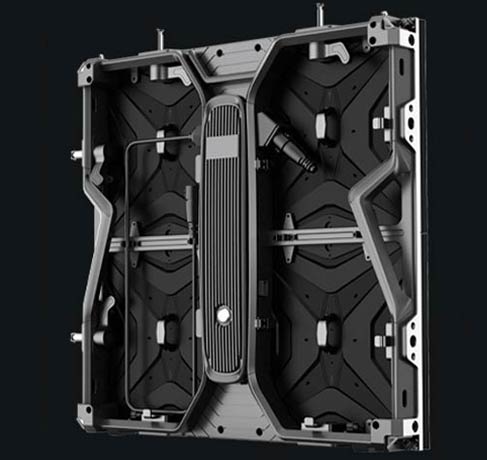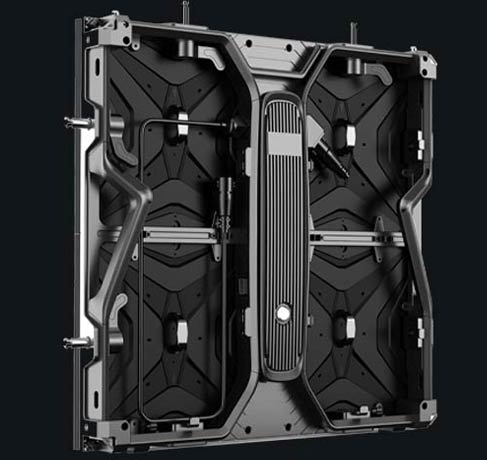 Quick and easy mounting
The quick-mounting systems of our LED panels are designed to withstand thousands of continuous assembly and disassembly without significant wear and tear
Lightweight and easy-to-transport modules
The light weight of the equipment allows quick and safe assembly and disassembly, as well as easy transport
High refresh rate
The LEDs in each panel have a refresh rate of 3840 Hz, ensuring excellent continuity of the projected image without flickering
Low power consumption
LED panels have a low energy consumption and a heat dissipation system that prevents the structure from overheating
| | |
| --- | --- |
| LED type | SMB |
| Module resolution | 128 x 128 |
| Screen size | 25,0 x 25,0 cm |
| Module size | 50,0 x 50,0 cm |
| Weight | 6,5 kg |
| Brightness | 1200 cd/m² |
| View angle | 160°/140° |
| Refresh rate | 3840 Hz |
| Max power consumption | 680 W/m² |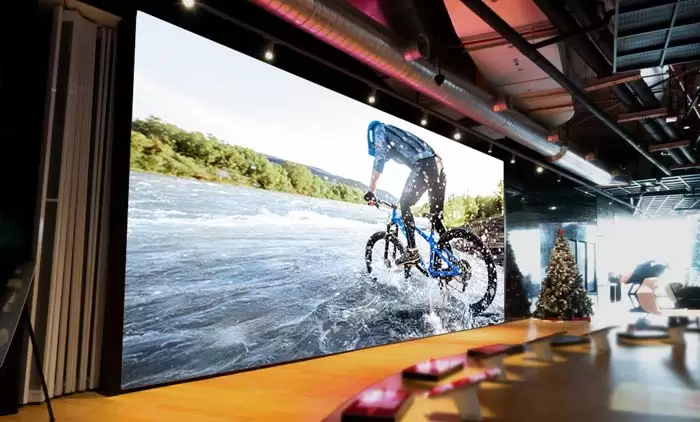 Are you interested in purchasing our modular Ledwalls?
Get in touch with our specialists or fill in the form below!