Cine Crane for Live Broadcasts
Cine Crane (arm) up to 12m in length for events, shows, concerts, overheads, horizontal and moving shots.
CINE CRANE FOR EVENTS, CONCERTS AND SHOWS
MediaMaking provides a Broadcast Live service, using professional and qualified staff, able to use different types of equipment, and sometimes indispensable for certain needs. One of these is for example the Cine Crane, the mechanical arm that allows you to shoot from above, which is essential for events such as concerts and shows of various kinds. Depending on the production needs, a configuration that includes one or two operators is possible. In the first case, the operator operates both the arm and the camera movements, while in the second the arm is maneuvered by a crane operator while the camera operator works the motorized head through a separate working station.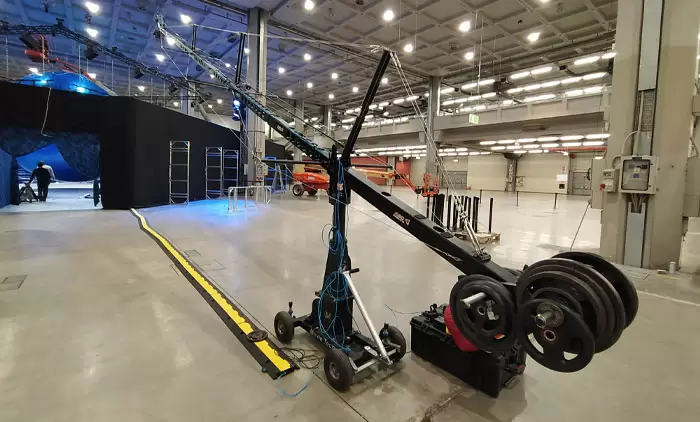 ENDLESS OPPORTUNITIES AND CONFIGURATIONS
We have Cine Cranes for broadcasts between 4.5m and 12m in length and operators qualified to exploit them, for spectacular shots from all angles. In particular, the 12m crane turns out to be very versatile and performing, it has reduced assembly times and maximum resistance to twisting. In addition to the 3-axis remote head, a specific grip is available for the DJI Ronin 2 in combination with the DJI Force Pro controller. In both configurations, the operator can comfortably manage the shots from the ground while the operator controls the movements of the arm. The Cine Crane can be controlled using the special joystick which allows you to adjust the focus, zoom and iris. Finally, it is perfectly compatible with broadcast lenses, which can be easily mounted on the camera: in this way the quality of the shots and live broadcasts is guaranteed.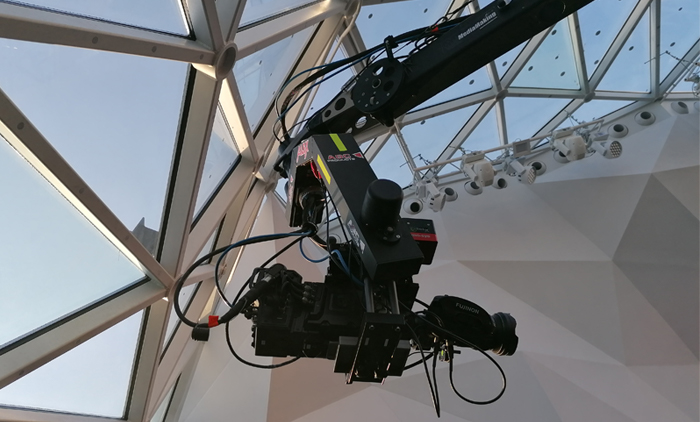 WOULD YOU LIKE TO RENTAL ONE OR MORE CINE CRANE(S)?
For more information or requests, please write to us. Our experts will get back to you as soon as possible.