Photo Studio
and pose room for leas in Milan
MediaMaking has a large and versatile photo studio in Milan, available for rent, which is perfectly equipped for the most diverse types of services, from video productions to photo shoots.
rent Photo studio
in Milan for soothing and video
Our rent photo studio in Milan is located within MediaMaking's building and it is suitable for hosting different types of productions and photo shoots. Our building is equipped with a large and versatile photographic studio, which can be transformed to suit the specific needs of our customers, for both photo and video shoots. It features a wide infinity cove, backdrops of different colours and a chroma key set. The rental photo studio is equipped with grips and basic accessories; it can also be set up with lighting truss, lights and stands of various types provided by our rental team. We can also provide a make-up and hairstyle space, tables, seats and stands of various sizes for set designs.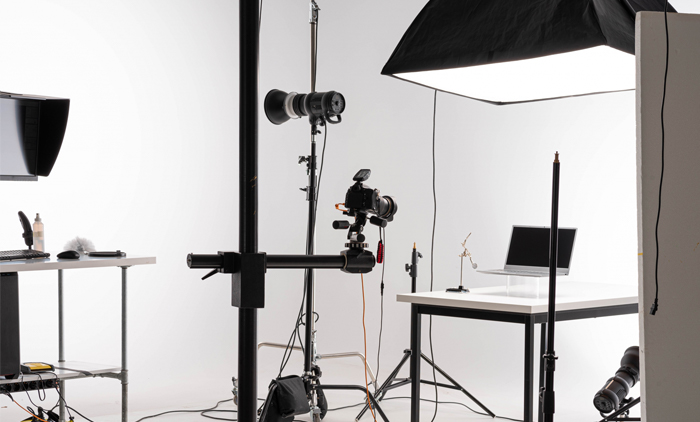 Backdrops of various colours

Lights, Grips and Accessories


Customer Room/Office Space


Do you want to rent the MediaMaking
photo studio
in milan?
For more information, quotes and specific requests write us, our experts will get back to you as soon as possible.