Audio, video, lights service, Broadcast service and live direction for events
MediaMaking provides the necessary equipment to configure events of different types and sizes, offering its advice to reach an optimal final result
Request a quotation or information:

The world of events requires more and more creativity, precision and punctuality in the realization: MediaMaking can satisfy customers' every need, be it a company meeting, a large convention or a conference. Why choose us? Because we offer custom services based on customers' needs: multipurpose equipment, 2D and 3D fittings design or support for the event's realization. We start from the inspection and we work to organize a tailor-made service based on the needs of clients who turn to us. We provide a full audio, video and lighting service, as well as the stage set-up. Finally, MediaMaking has a team of professionals who will take care of the management of the event ensuring an optimal success.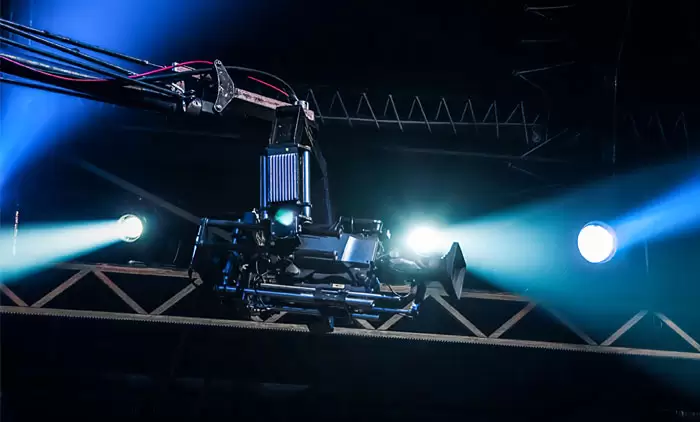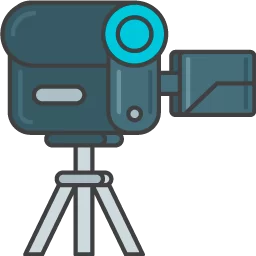 Live direction for events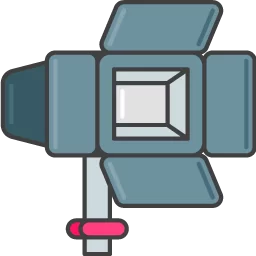 Audio, Video and Lights Services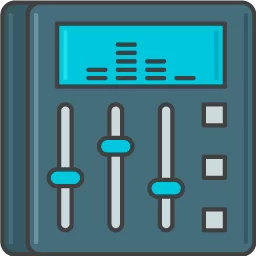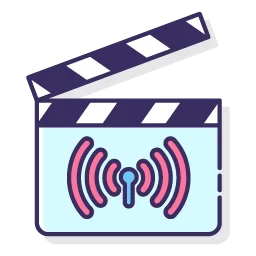 Variety is our speciality
Our goal is to meet and understand the customer's needs and turn their ideas into reality. Whether it is concerts, corporate events, sports or trade fairs, small or large events, MediaMaking will be at your side.
In recent years, it has been crucial to deepen our capabilities in broadcasting and streaming services in an increasingly connected world. We create user-friendly, uncluttered and intuitive graphical interfaces that will facilitate their use by users. Our programmers will also take care about highlighting your logo, colours and graphics, creating a customized platform tailored to the user's needs.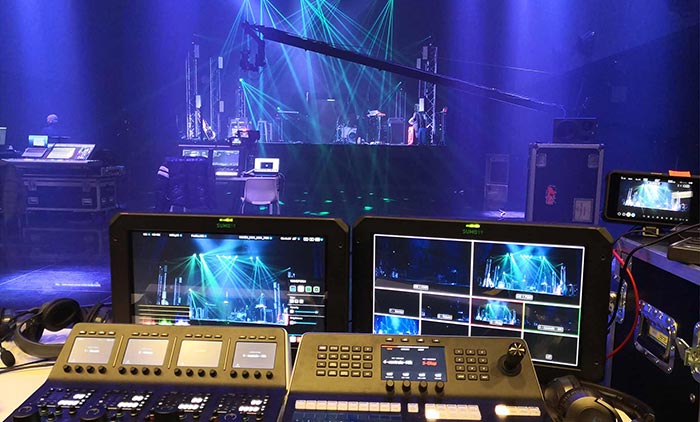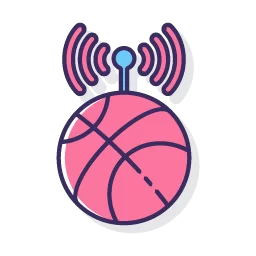 Sport events
Football matches, tennis, basketball, car racing, skating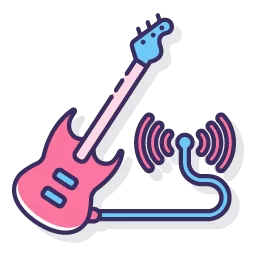 Live concerts
We offer coverage of small and large music events, festivals and concerts

Fashion shows
We have a consolidated experience in the field of catwalks and we can cater to all the specific needs for fashion brands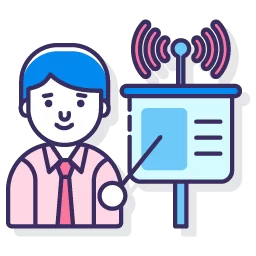 Corporate events
Conventions, meetings, product presentations, press conferences

Theatre
The broadcast lends itself to transmitting all the intensity of a live event on the stage of a theatre, be it a show, opera or other kinds of performances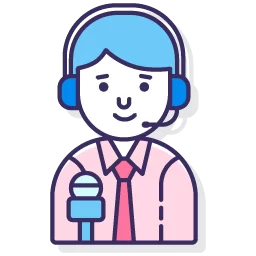 Television studios
We can set up our studios with the specific equipment and operators necessary for the broadcast
4k cameras, cine crane, video projectors and led tv
To be able to manage the directing, filming and subsequent editing of important events, we know the importance to have specific skills, safe and high-quality equipment, and a professional crew. This is why we make our professionalism and equipment available, in a fully insource mode, in order to guarantee our customers a result that can fully satisfy them.
We have cameras, camcorders and 4K cameras from the best available brands: Arri, Sony, Panasonic, Canon, Blackmagic Design. We have high-quality conference and event audio equipment such as Sennheiser and Shure headset and lavalier microphones, various accessories such as boom poles, windshields and many others. To complete our equipment we use intercom systems, as well as heavy duty tripods with high payload and gas pedestals.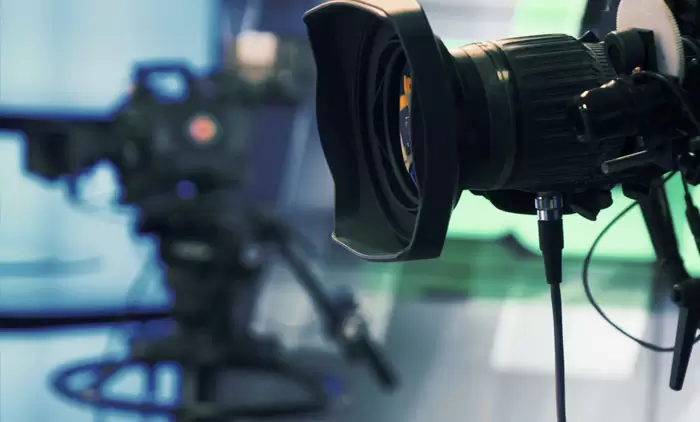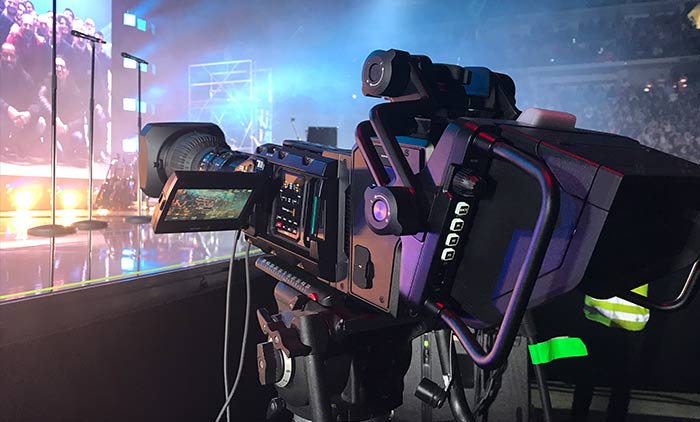 4K Cameras
Our cameras are equipped with an image sensor designed for both HD and Ultra HD and allow for amazing textures and details, accurate skin tones, vibrant colors and high-quality dynamic range videos.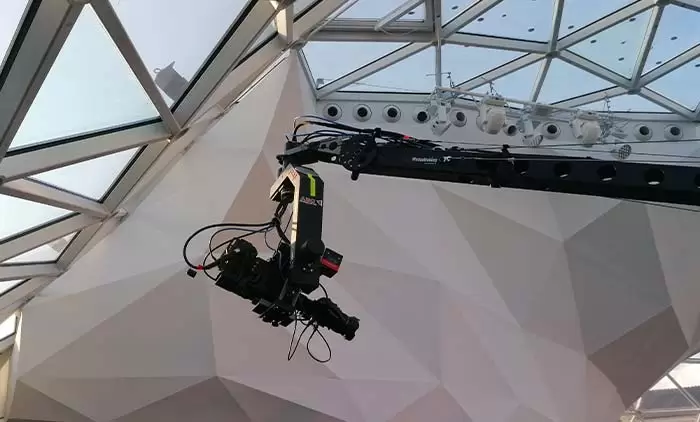 Crane up to 12 meters
For even more spectacular shots, we provide various solutions such as cranes with three-axis remote heads up to 12m. They are essential for aerial shots of events such as concerts or shows.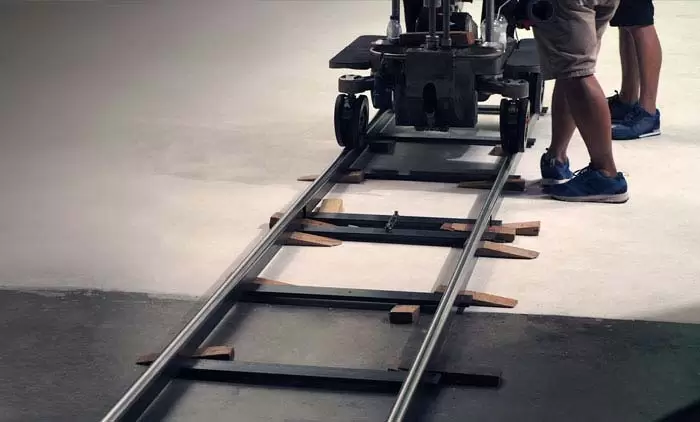 Dolly and master tracks
We provide dollies on wheels or master tracks to take smooth moving shots or steadicams with an operator to give the shot a cinematic quality.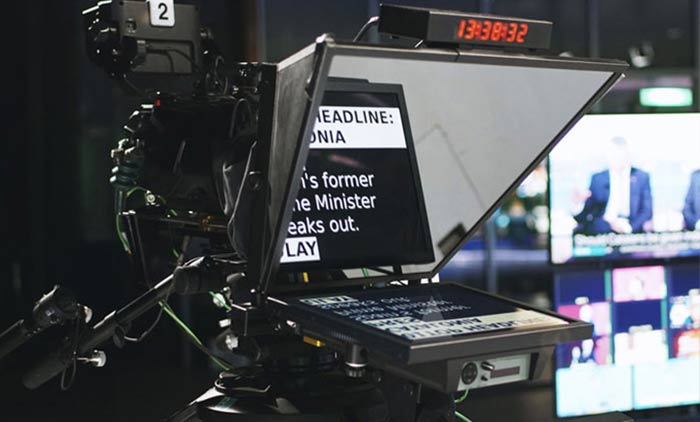 Teleprompter with an operator
MediaMaking offers various teleprompters of different sizes, suitable for every need, and it is also possible to request a technical operator to take care of its use, starting from the assembly of the equipment, up to its actual use.
High-resolution HDR 4K Led Wall
Our modular ledwalls for rent, with a pixel pitch of 1.95, are the ideal solution for professionals who want to show their products and/or their services, and can be used in fairs and congresses, but also concerts, advertising events or presentations. The projected images will be in large format and will be perfectly visible, even outdoors and in full sun. In addition, thanks to their modular mounting system and intelligent electronics, modular 4K LED walls allow for almost total customization: the size and shape of the screen are fully adaptable to your needs.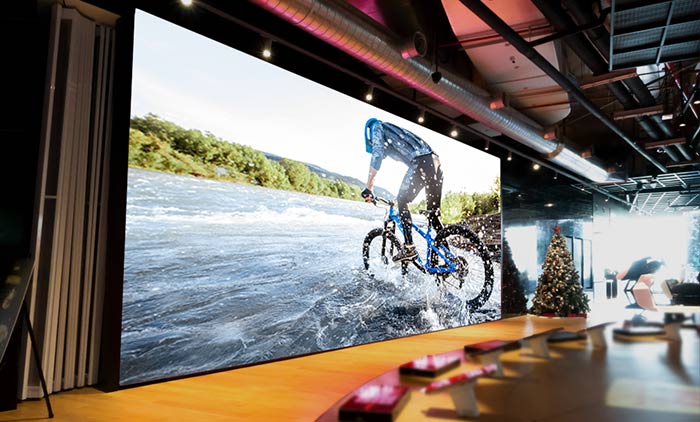 Staff, crew, technicians and skilled operators
We only work with a team of professionals, including directors, production managers and many other professionals, who have gained a great deal of experience and have worked together with us on various sets. The producer will take care of the pre-production step, analyzing the location and all the critical issues that may arise, working together with the stage designer to create a realistic set-up preview. The crew is generally composed of video and lights technicians, sound engineers, electricians and camera operators, depending on how the event is structured. You can also request figures such as DJs, drivers, runners and to have also support for logistics and catering.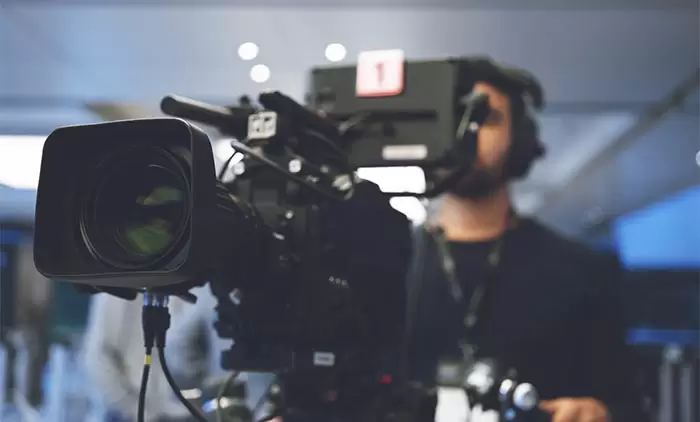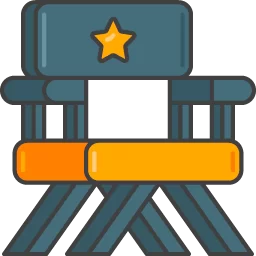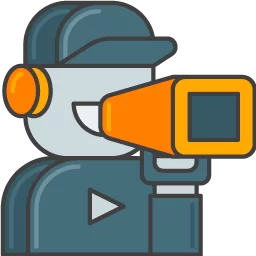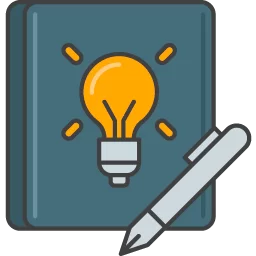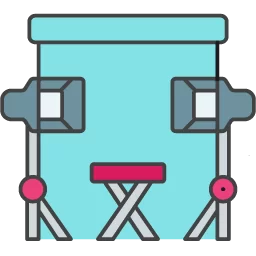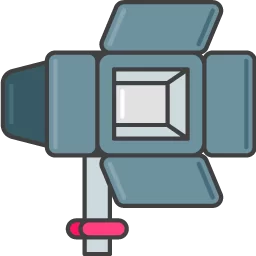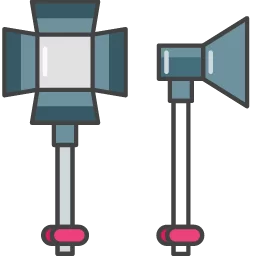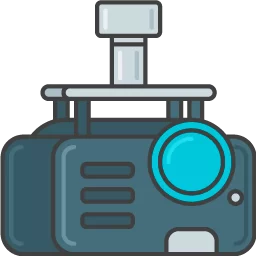 Projection / LED Wall Operator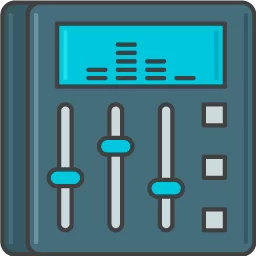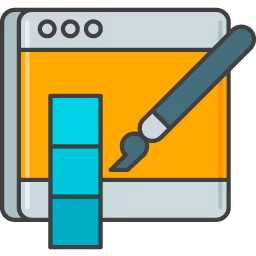 Video / Graphic Contributions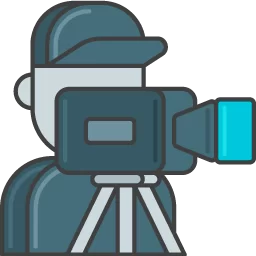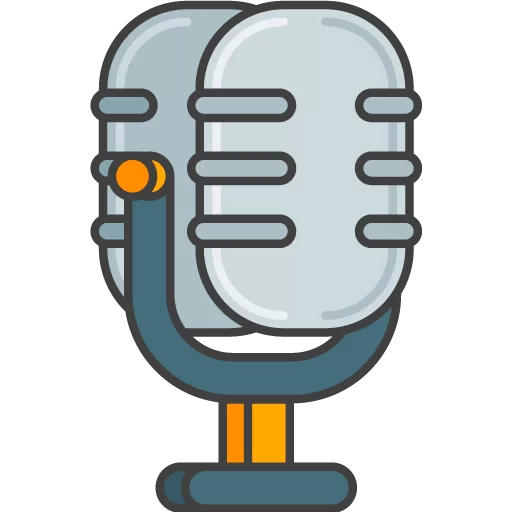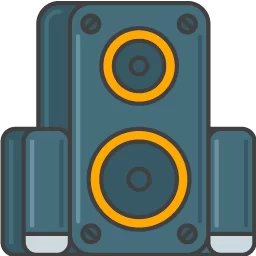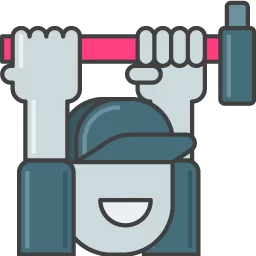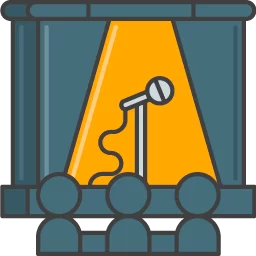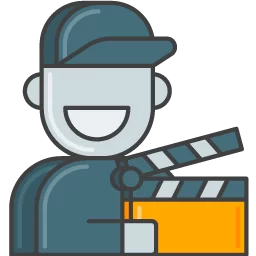 Do you want to rely on MediaMaking's service for your events?
For more information, quotes and specific requests write to us, our experts will answer you as soon as possible.