Teleprompter with an operator
Teleprompter service (autocues) of various types and sizes are available for events, video commercials, company presentations or conferences.
Teleprompter service for video productions, commercials and congresses
The teleprompter, also called an autocue, is a device that allows you to view a text that can be read out by the speaker directly in front of the camera, thus allowing them to never take their eyes off the camera, giving the impression of looking directly at the viewers. This system is necessary when it comes to commercials, congresses, video productions or concerts, as it is an indispensable aid for the artist or speaker. MediaMaking offers its own teleprompters of different sizes, suitable for every need, and it is also possible to request a technical operator to take care of its use, starting from the assembly of the equipment, up to its actual use. Our operators are specialists in the sector and they are of great support throughout the creation of video productions, as they can set the speed at which the teleprompters display the text, depending on the reading needs of the speaker or the actor, thus making work easier.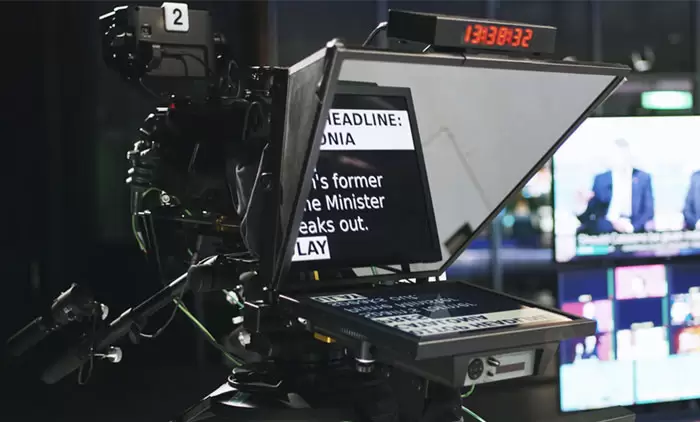 do you WANT TO Rely on MEDIAMAKING's Teleprompter service with operator?
For more information or requests, please write to us. Our experts will get back to you as soon as possible.