Video Post-Production, Video Editing Room Rentals
MediaMaking specializes in the post-production of different types of videos, which we entrust to expert editors, equipped with creativity and the ability to communicate effectively with both the client and the director.
Post-production of backastage, music videos and more 
MediaMaking specializes in the post-production of different types of videos: backstage editing, music videos, fiction, short films, documentaries, TV formats, live directing with multi-camera post-production, compositing. All post-production is entrusted to expert editors who can constantly interface with the creative team: the client, the director, the shooting operators and the text editors/copywriters, to get a result that meets all expectations. Our premises have several editing workstations fully equipped to facilitate high quality video editing, while still respecting the established market standards. We also offer direct editing on set using portable workstations.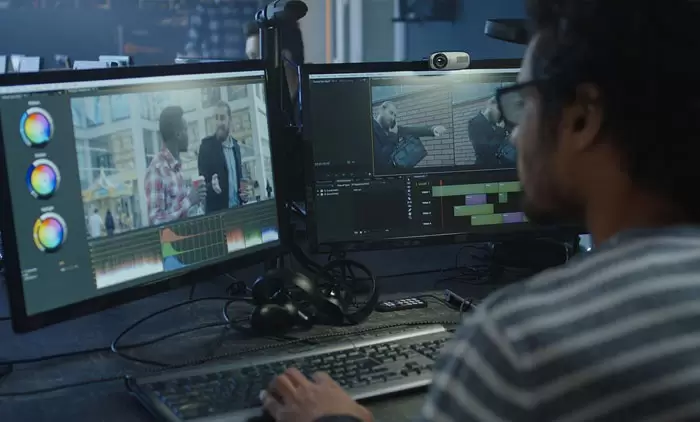 Motion graphics, compositing and 3D graphics
In addition to the creation of elements such as static graphics, infographics, texts animations that are embedded and adapted throughout the editing of videos, we create motion graphics: a type of content that is very widespread and requested on social media and on the web. Compositing, green or blue screen editing and special effects for cinema and TV complement the range of our work. For our post-production work we collaborate with the best colourists, who look after an impeccable colour grading and colour correction, performed with specific programmes such as DaVinci. We also create 3D graphics and 3D video editing which help us to build emotional and realistic models of products and environments. The models are perfect in demonstrating the appearance of these products and environments, as well as how they work in a simple and immersive way.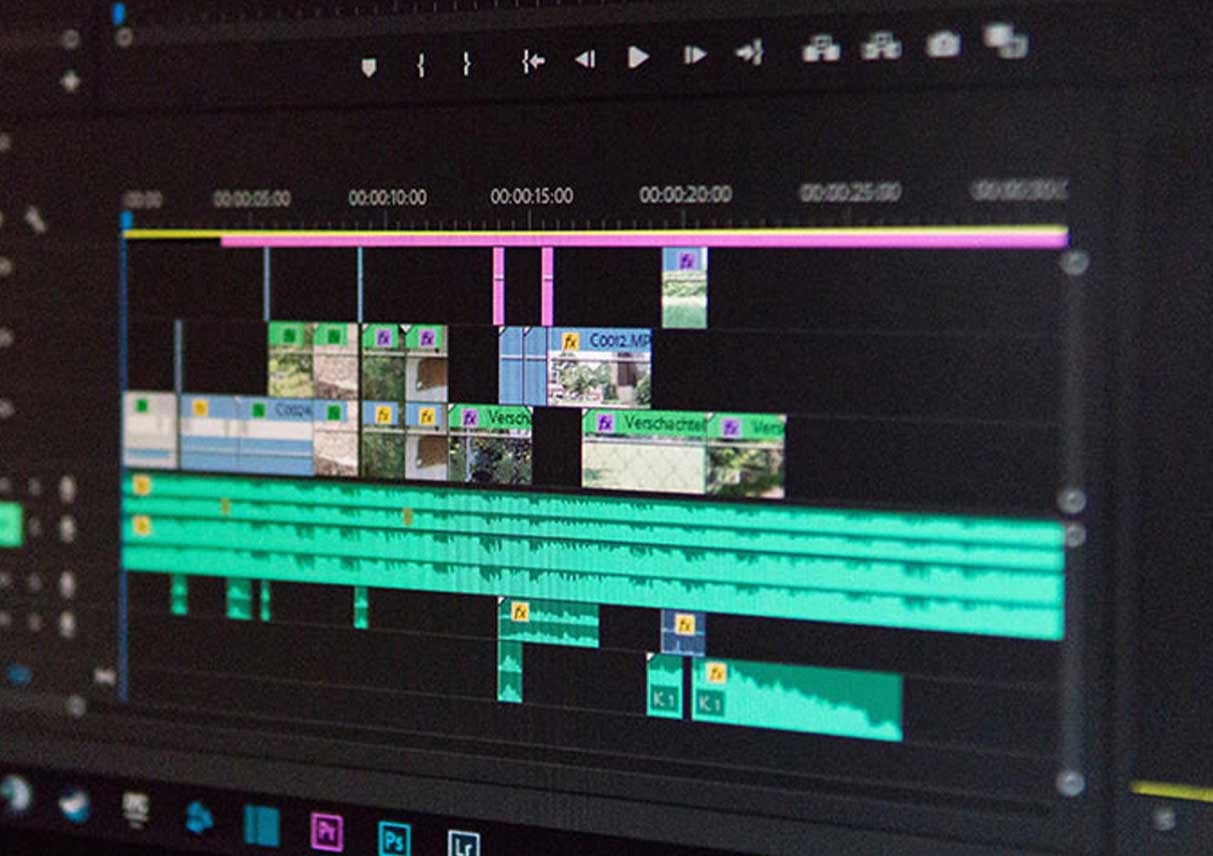 VIDEO EDITING AND POST PRODUCTION ROOM RENTAL
You can use the video editing room and post-production service, available at the our headquarters. We provide workstations equipped with all the necessary equipment to create a video editing up to the market standards. The workstations feature 4K monitors, Intel I-97900X CPU and 128GB RAM, latest generation GeForce graphics card, 2TB SSD. The DaVinci panel is also available to you as it is ideal for alternating colour correction and editing. On request it is possible to rent the video editing room by the hour or for longer periods.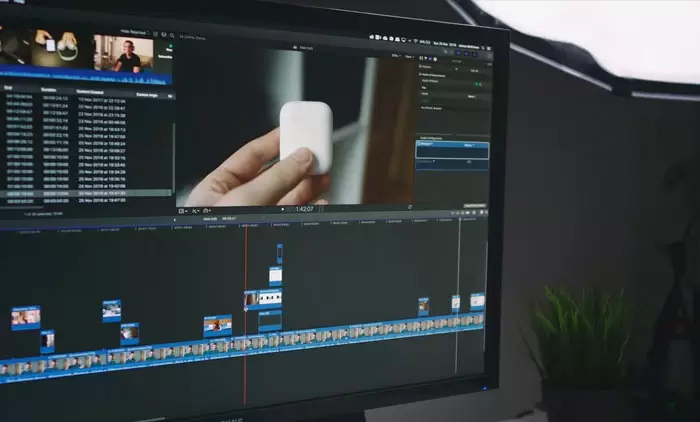 Do you need video post-production or do you want to hire an editing room?
For more information, quotes and specific requests write to us, our experts will get back to you as soon as possible.